Project
Eaton Square, London
Client: Eaton Square
Architect: Eric Parry Architects
Structural Engineer: Michael Hadi
Associates Ltd
Main Contractor: Westgreen
Project completion date: April 2019
Project value: £35,000
Project type: Residential Staircase
The Elite Metal Group worked with Eric Parry Architects to bring their vision of a striking elliptical staircase in the heart of the home from paper to reality. This luxurious family home in central London required a combination of practicality for family life, accompanied by grandeur that is in keeping with the original design of the building.
This staircase sits in the centre of a busy family home so has constant use. The strong, sturdy design is both practical and memorable, just as the brief required.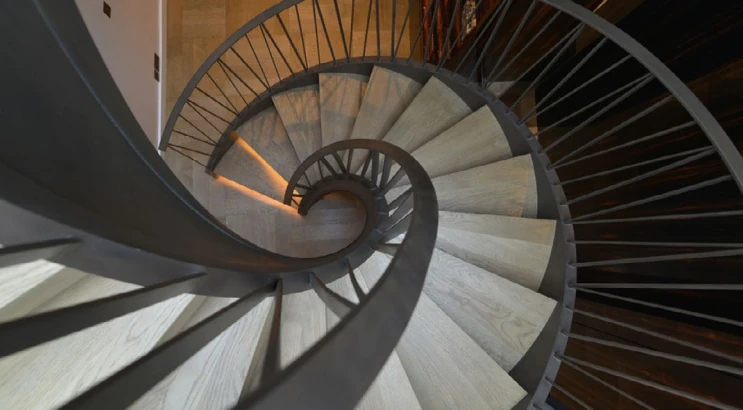 This was a visionary project that revolved around a skeletal stainless steel structural frame with complimentary pitted stainless steel sheeting on the undercarriage for maximum impact. This is a particularly impressive residential building in the heart of London's exclusive Belgravia which is why sumptuous treads and risers were in clad pre-cast terrazzo. The balustrade is made from stainless steel and capped with a warm bronze handrail that was finsihed by Paris-based Atelier Mériguet-Carrère in Verde gris. Our in-house Team oversaw the complete installation of this project. With years of experience the fit-out was quick and the end result simply breath-taking.
Elite's 44,000 square foot Workshop in North West London meant that we were ideally placed to manufacture and install a staircase of this size. We were able to use our own fleet of transport to safely move the staircase across London ready for a timely installation. We even managed to complete this installation ahead of the agreed schedule.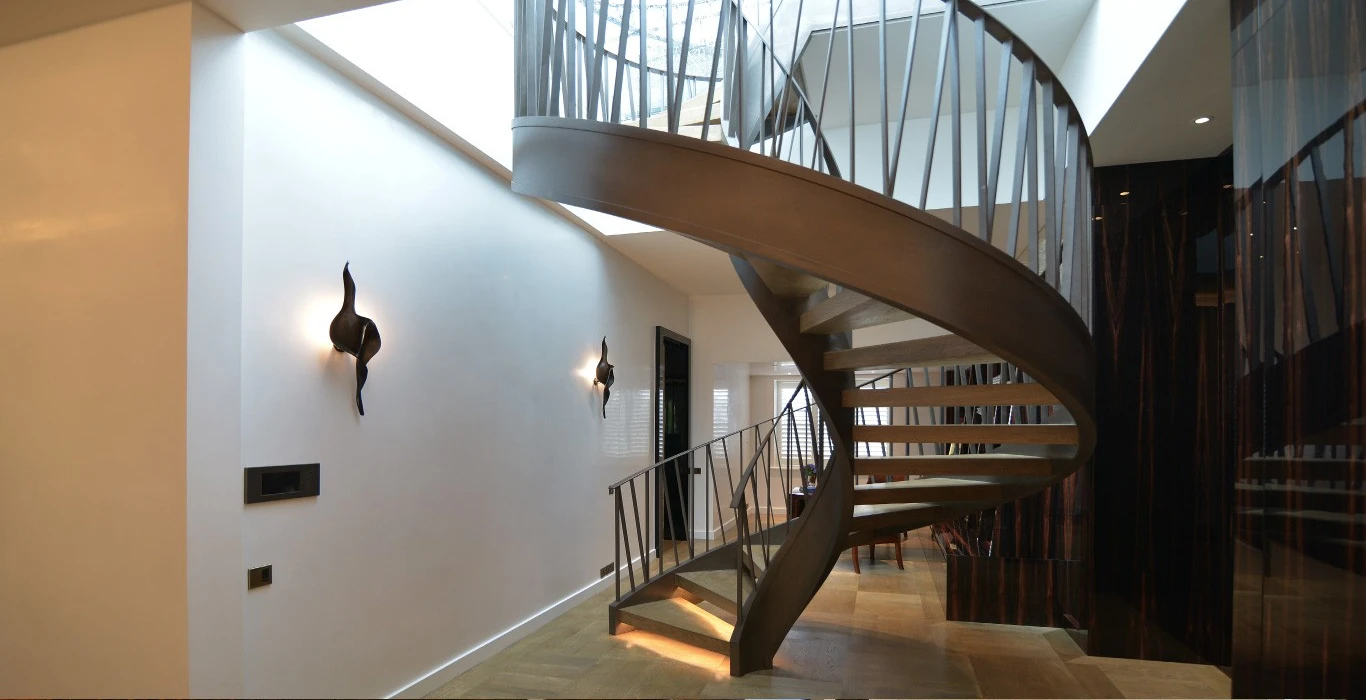 Why was the Elite Metal Group chosen for this project?
We've worked with main contractor O'Halloran and Ball for a number of years and have a good, solid working relationship with them.
Elite was selected for this project as they had the knowledge to install an 11-storey staircase from height with ease. Our competitive rates made us the obvious supplier.
This wonderful staircase is the focal point of the family home. The design and seamless installation means that the new staircase looks integral to the original build despite its innovative design and modern materials.