Project
Denewood Road, Highgate, London
Identical semi-elliptical staircases for a newly built property.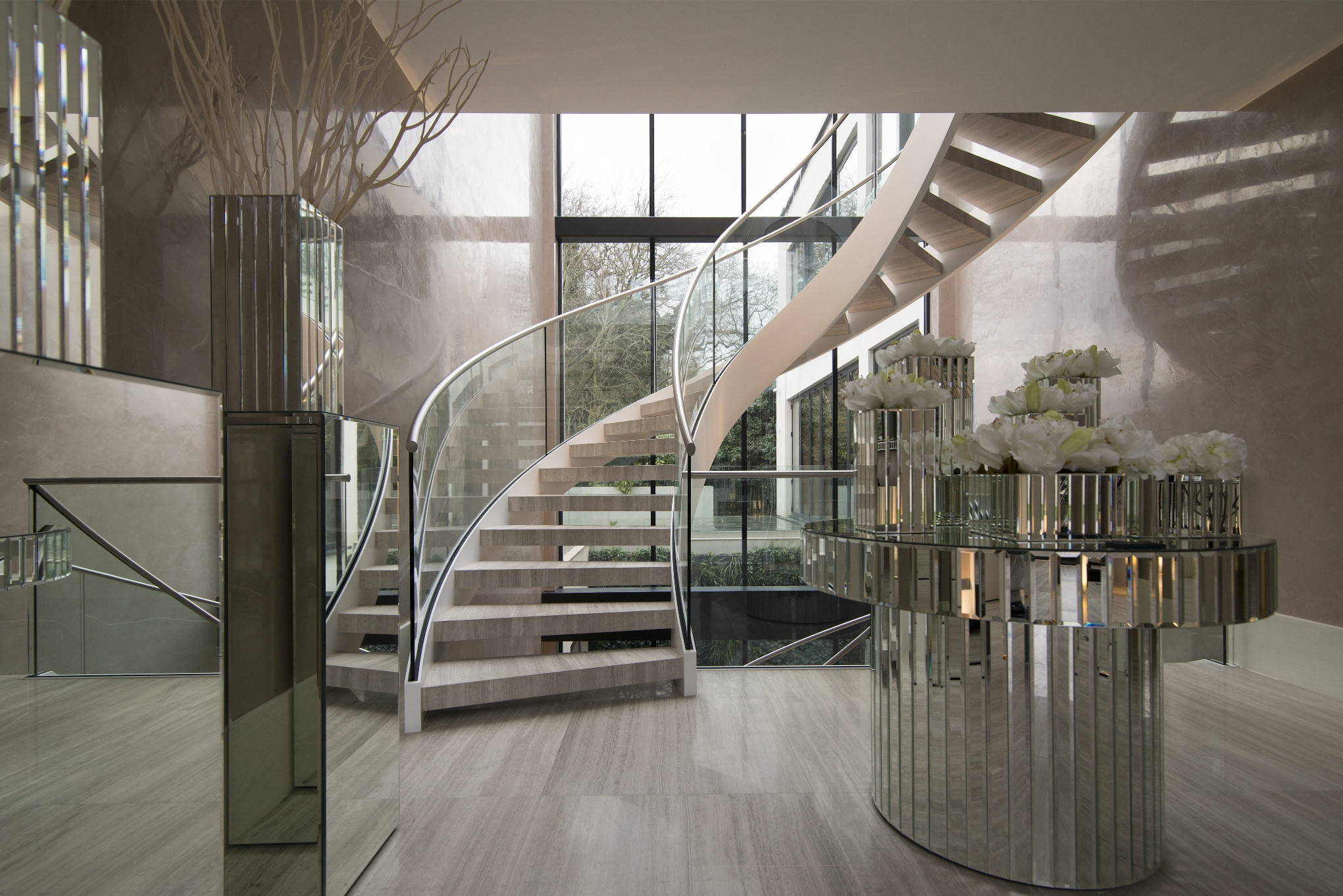 Constraints / challenges?
This project required complete accuracy as the identical semi-elliptical staircases formed the centre of this showstopping home.
The homeowners invested heavily in their new home and wanted absolute perfection – something our in-house Installation Team delivered with ease.
Our Team surveyed the site with our 3D scanner to ensure complete accuracy. The slim, mild steel stringers and treads were designed to facilitate huge curved toughened glass balustrades. We also designed, manufactured and installed the complementary stainless-steel handrails and riser-less stone treads.
Our in-house Installation Team carried out a site survey at the very start of the project. This ensured that all designs and manufacturing was 100% accurate. The installation took just a few days with our advanced Team attending from start to finish.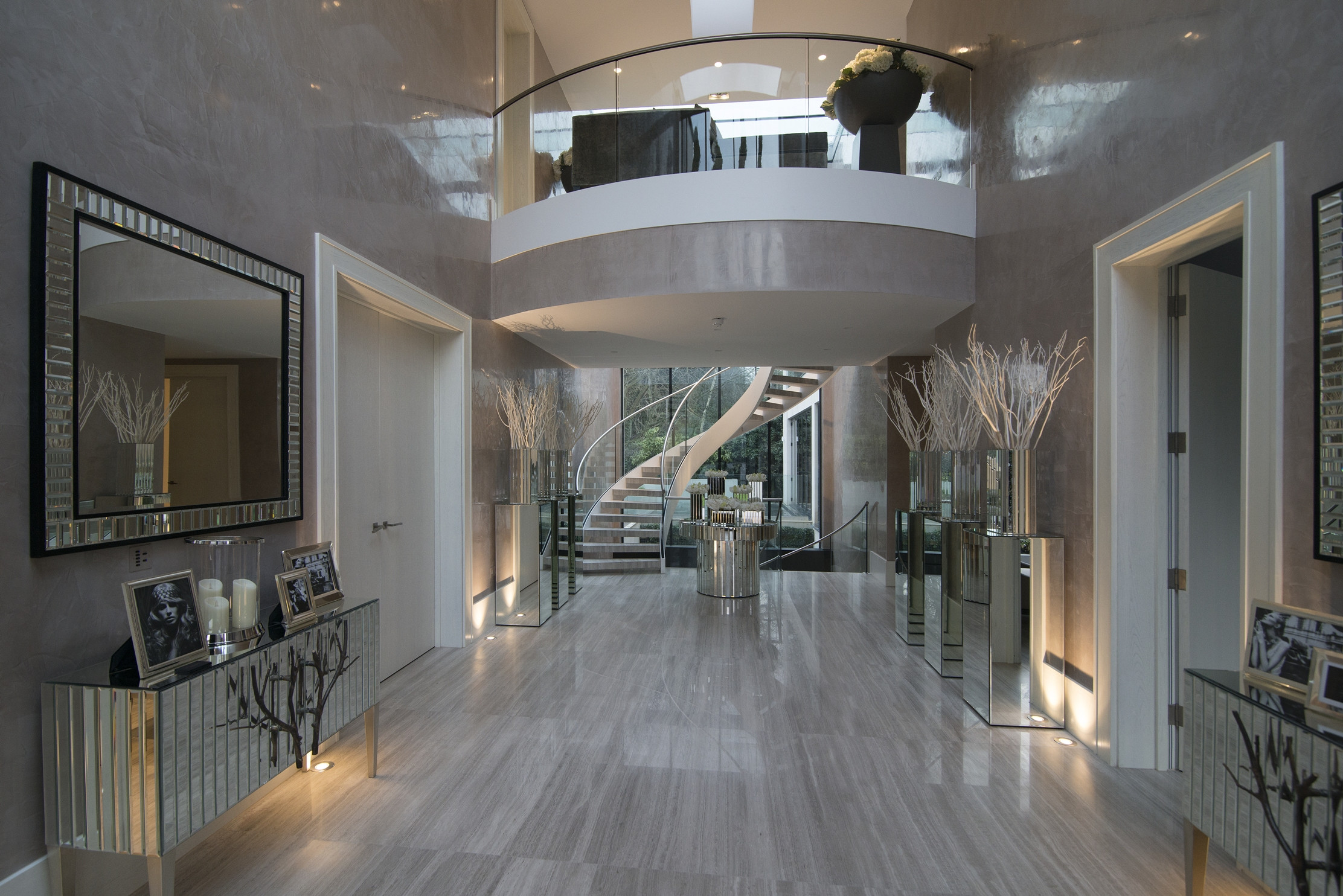 Why was the Elite Metal Group chosen for this project?
Since 1951 we've been creating bespoke staircases to suit the diverse needs of our customers. Our attention to detail and our ability to design beautiful staircases that work in harmony with the space available is our forte.
The family in this beautiful London home were absolutely thrilled with their finished staircase. They particularly enjoy how it looks so different throughout the day with a light and airy feel during daylight hours, whilst the metalwork feels more robust during the evening.
This project was a real favourite amongst our Team.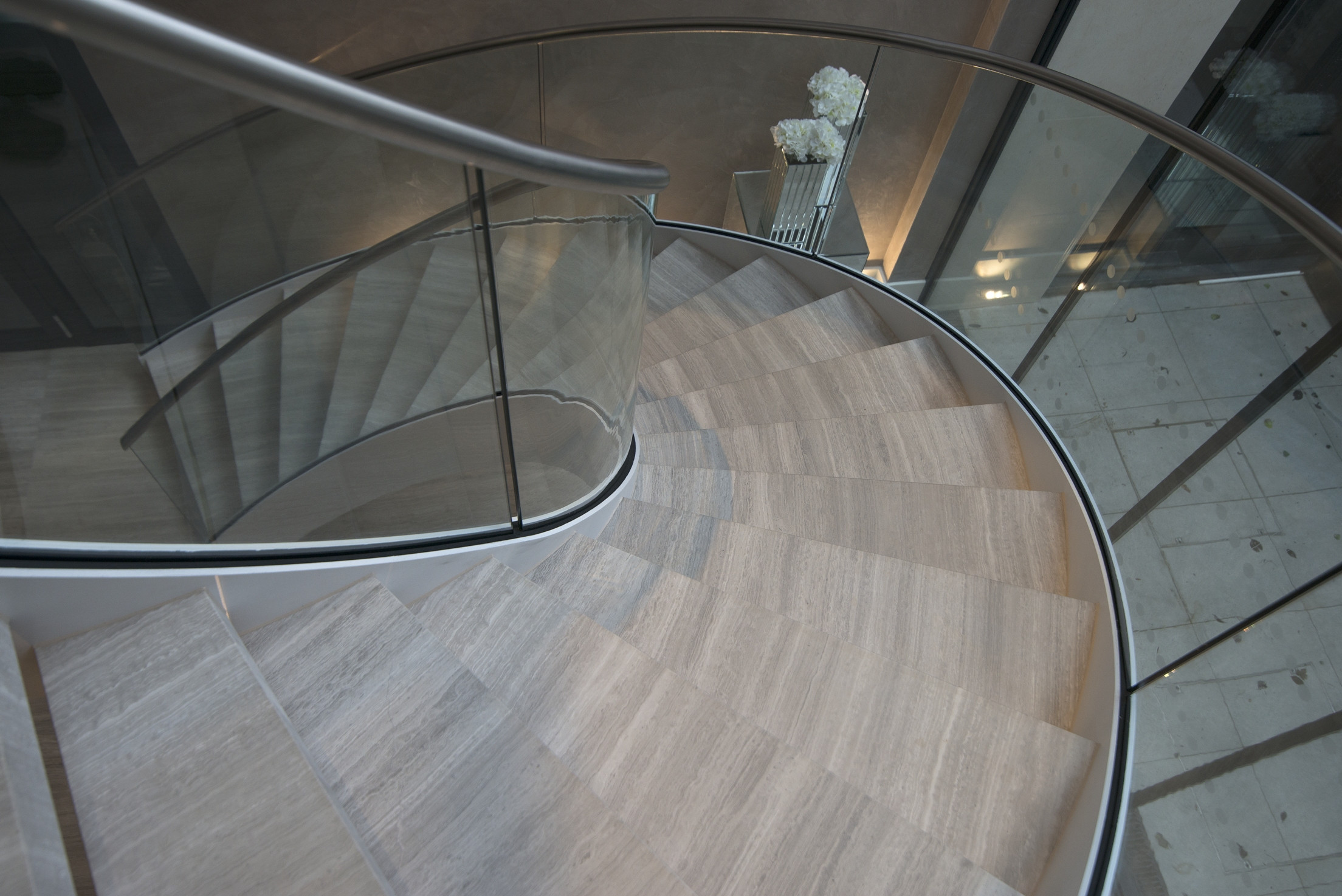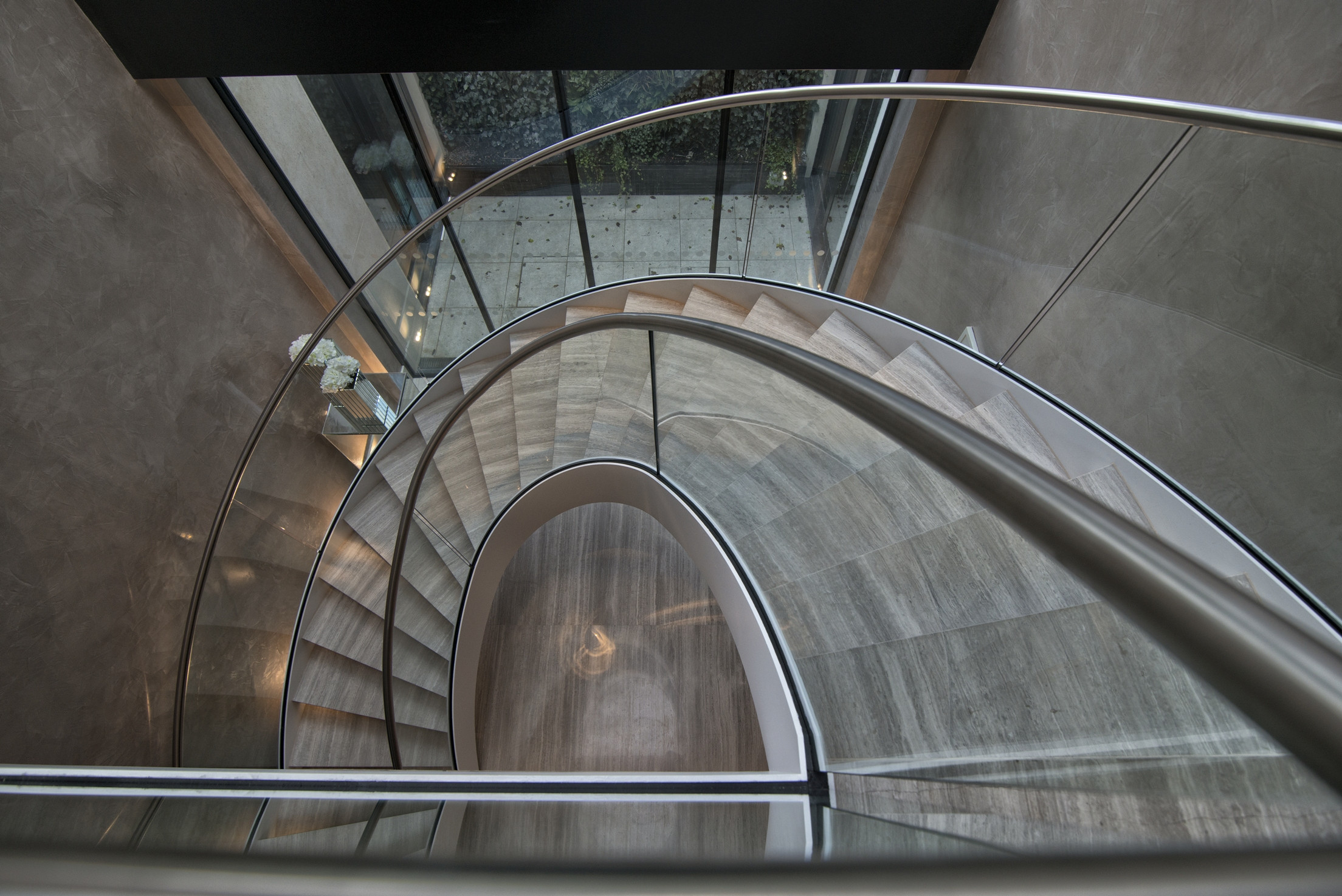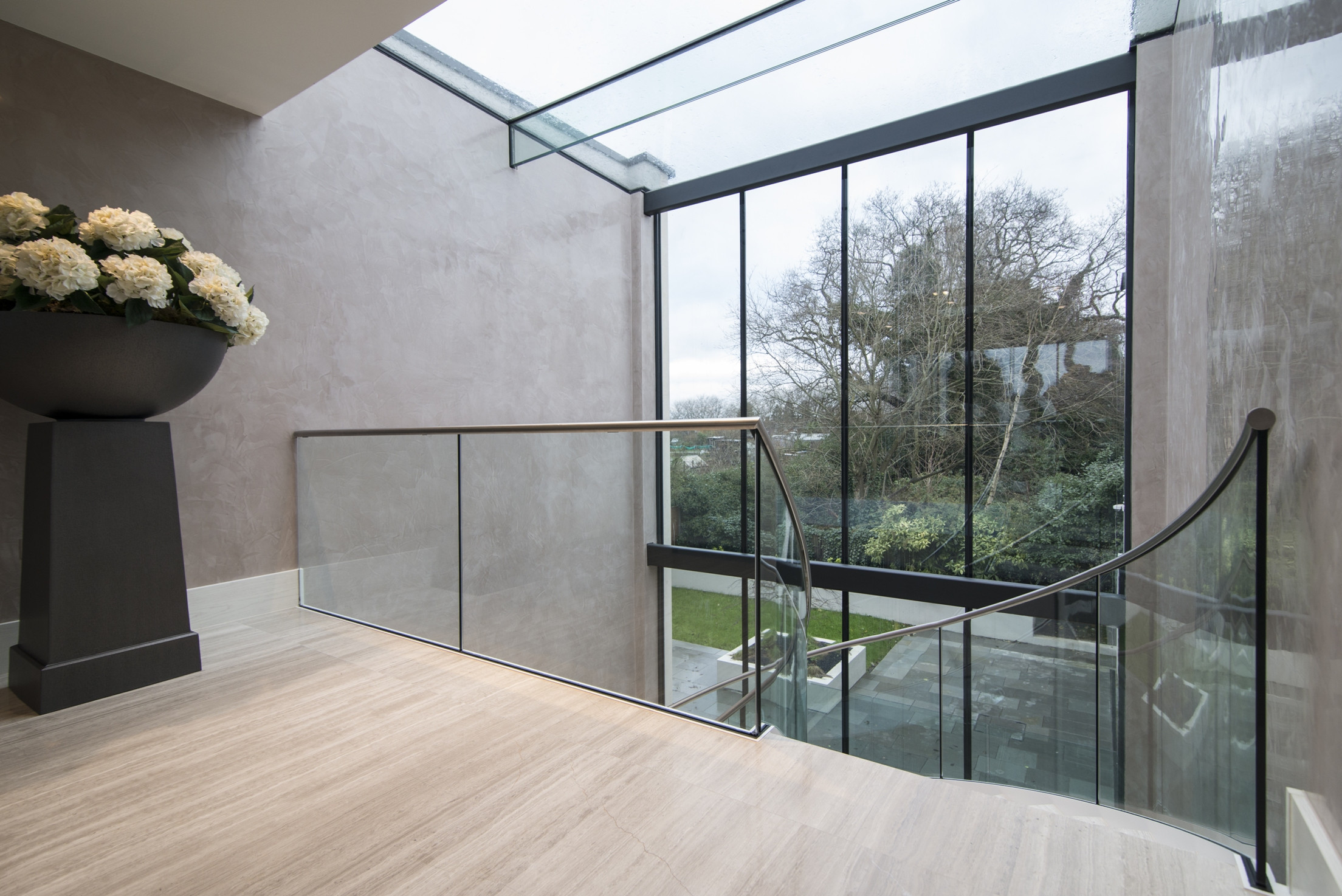 Denewood Road, Highgate, London

70 years of experience
Elite Metal Group has been manufacturing for over 70 years.
In-house manufacturer
Our 44,000 square foot factory in west London means our location is perfect for your project requirements
Minimal lead times
By manufacturing in-house we can ensure that we meet every agreed project deadline with no delays
No third parties
Our in-house teams can survey, design, manufacture, deliver and install.
44,000 ft2 factory
Our factory in west London means our location is perfect for your project requirements
Dedicated delivery fleet
Elite MEtal Group has it's own in-house delivery and experienced installation Teams
The Group Benefits
Our group buying power means that you can enjoy competitive rates whilst enjoying the best quality in the business.
Accredited
We're accredited by CHAS, Constructionline, BALI, FORS, CE Marking, Safe Contractor and more.