At Vaughan Fabrication Services, our team of welders is always on call and ready to help with your next project. Whether you need emergency assistance or have planned maintenance, our team of experts will be there to help.
If you're in need of welding projects that require precision and expertise, our mobile onsite welding services are your go-to option. From on site-repairs to metal structure maintenance, construction or installations – we'll provide the most suitable results right on your doorstep!

Why Choose Vaughan Fabrication Services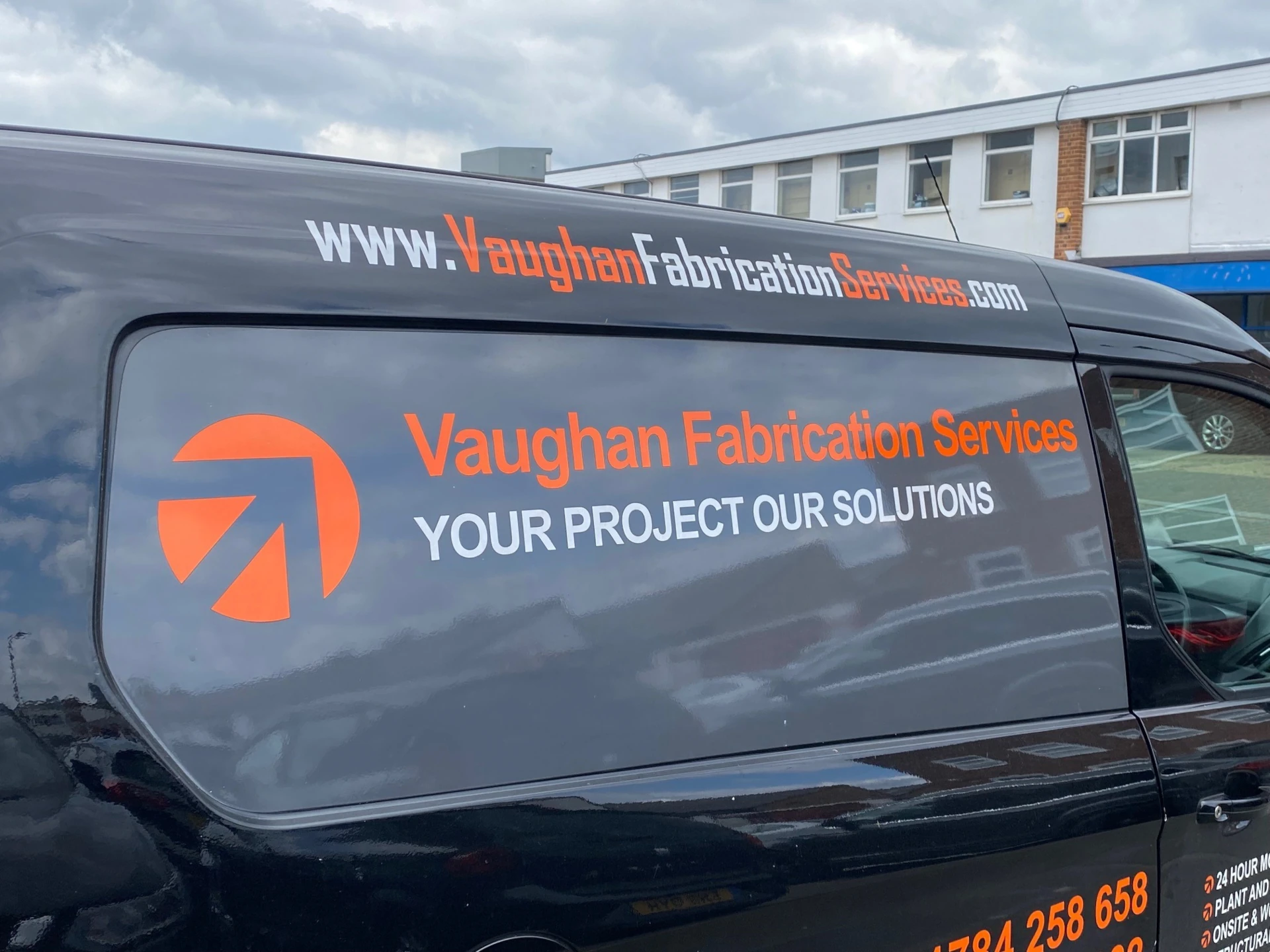 With over 10 years of trading experience, you can think of us as your on-site, mobile welding Team. Our certified and fully insured service will get you back up and running in no time! We have equipment that can travel anywhere to execute quality work with a quick turnaround rate – especially for emergency repairs during power outages or other unforeseen circumstances when access is difficult at best. We know what it takes not to just look good but function well too; because whether working outdoors under harsh conditions such as rainstorms and snowfall season (or whatever else nature decides), our vehicles are fully equipped for the challenge.
When you call us, you won't be put through to a soulless call centre, instead you'll be talking to a member of the Team who is trained and will understand you needs.
Our welding services are reliable and cost-effective, ensuring that your project will be completed safely and quickly. Our team is highly skilled and experienced, using the latest techniques and equipment to ensure quality results. All of our projects are backed by a guarantee of satisfaction, so you can feel confident in choosing us for your mobile onsite welding needs. We understand that every application has different requirements, so we work with each customer to create a personalised solution that meets your exact specifications.
Our welding team receive comprehensive training and execute all mobile welding using our own state-of-the-art tools and equipment. All of these are meticulously serviced to ensure that we can offer you the highest quality possible when it comes to mobile welding services.
If a welding job is too big for a mobile welding repair, then we would transport your project to our 44,000sq. ft. London factory so that we can provide you with a fast and professional welding service. We understand that time is of the essence, so your job would be prioritised within our Factory and Team of 40 welders.
Qualified Welders
Our welders are highly experienced and qualified to Coded welding to BS EN 287-1 standard and hold CSCS cards.
Quality Materials
We only use the highest quality materials for all of our projects. This ensures that your project will be built to last.
Competitive Prices
We understand that budget is always a concern. That's why we offer competitive prices on all of our services.
Same Day
In many cases, we can provide same-day service. This means that you won't have to wait weeks for completion.
Equipped Vehicles
Our fleet of fully equipped mobile welding vehicles ensures that we always have the tools for the job.
Emergency Support
Our experienced Team considers themselves to be the like an emergency service! We're available 24 hours a day.
Additional Support
With Vaughan Fabrication you have access to our 44,000 square foot London factory so we'll make light work of any job.
Peace of Mind
Our attention to detail means clients have peace of mind and reassurance that work will be finished on time.
Types of mobile welding available

Sheet pile installation often necessitates welding services. Vaughan Fabrication Services is proud to offer a comprehensive selection of welders on-site, all adept at working with various processes such as: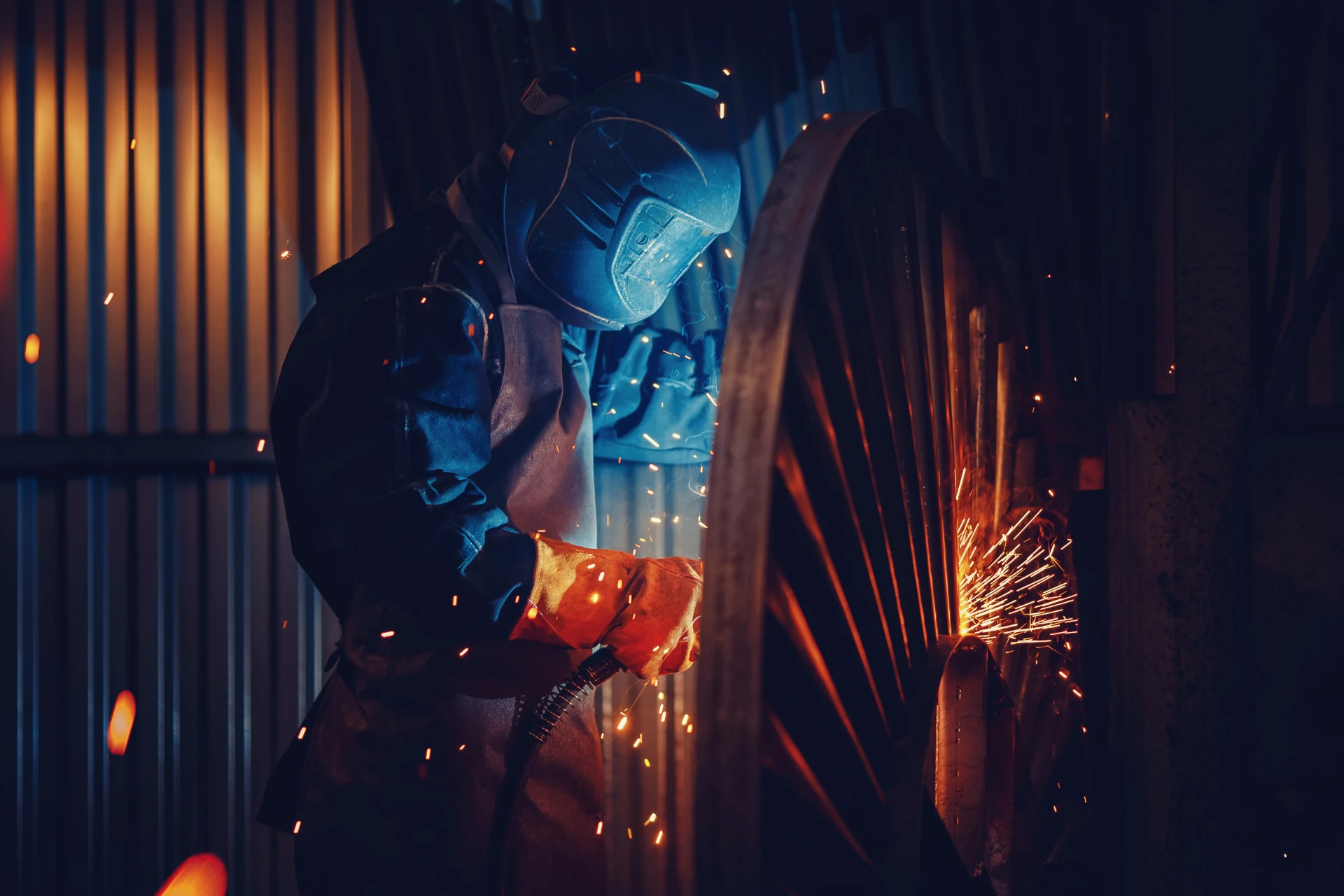 Stitch welding/Full welding is a process of creating strength in metal parts, typically aluminium. This type of welding involves making short welds at regular intervals along the entire length of the part being welded. The strength provided by stitch welding is strong enough to hold two pieces together securely, and can also be used as an aesthetic feature on some items. At Vaughan Fabrication Services our experienced and certified welders are experts in this specialised field, delivering seamless results with strength that you can rely on. We understand how important it is to have confidence in your welds and provide professional standards throughout every job we undertake. With our expert team available around-the-clock, you can be sure of high-quality results no matter what kind of project.
Tack welding is a technique used to temporarily hold two separate parts together while more complete welds are made. It involves placing small, single spot welds in strategic spots along the edges of the pieces to be joined. Tacking helps maintain alignment and minimise distortion while additional weld passes are applied. In essence, this process gives the welder more control during construction and ensures that parts remain in the right place before being permanently joined together.
At Vaughan Fabrication Services, our team of experienced and certified welders use tack welding for all types of projects. Our equipment is regularly checked for quality assurance and safety compliance, ensuring that you get reliable results every time.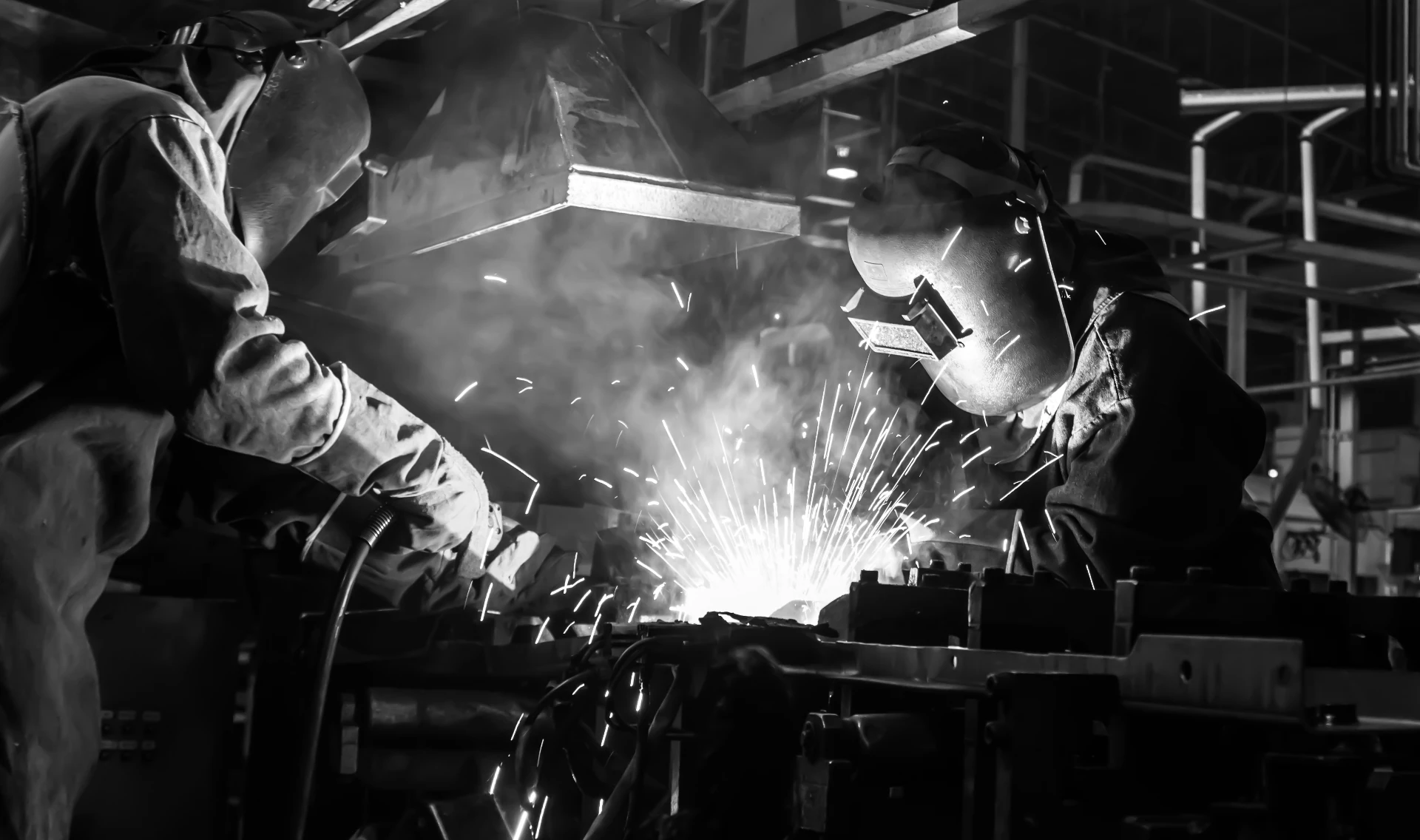 Structural Welding is a specialised type of welding which is used to join two metals or thermoplastics together. It is an important process in the construction industry, where it is used to create steel frames and other structural components for buildings. Structural Welding requires precision and strength, as it must be able to support the weight of the structure being built. Specialised welding equipment is needed for this process, including powerful welders and a variety of fluxes and rods. Additionally, experienced welders must be trained to properly perform the welds with extreme accuracy and safety.
The quality of the weld determines its ability to withstand load-bearing conditions, so it's important that all welds are completed with attention to detail and expertise. Understanding how to properly perform Structural Welding is vital in the construction of large structures like buildings and bridges. With careful planning and skilled Vaughan Fabrication Services Welders, a structure can be built that will last for many years to come.

Seal Welding is a technique used to create airtight and watertight seals. It is commonly used in the construction of windows, doors, tanks, vessels, and other materials that require an air or water-tight seal. Seal Welding involves welding two pieces together with a filler material that creates a seal between them. This technique can be used for both plastic and metal components, making it a versatile option for many different projects.
The process of Seal Welding is fairly straightforward and quick; most welders can complete the job in one or two passes depending on the size of the project. The first step involves prepping the surface by cleaning it thoroughly and ensuring there are no contaminants present that could interfere with the welding process. Once cleaned, the welder will apply a filler material that is heated and applied to the two pieces to be joined. The heat from the filler melts and bonds the two materials, creating an air or water-tight seal.
Seal Welding provides a reliable and permanent solution for sealing materials and ensuring their structural integrity. It is also highly cost effective, requiring minimal time and materials compared to other methods of joining materials together. Seal Welding is often preferred due to its durability and precision; it can create seals that are stronger than those created by traditional adhesives or mechanical fasteners, making it ideal for projects where strength is a priority.
Overall, Seal Welding is a reliable technique for creating air or water-tight seals on all types of materials.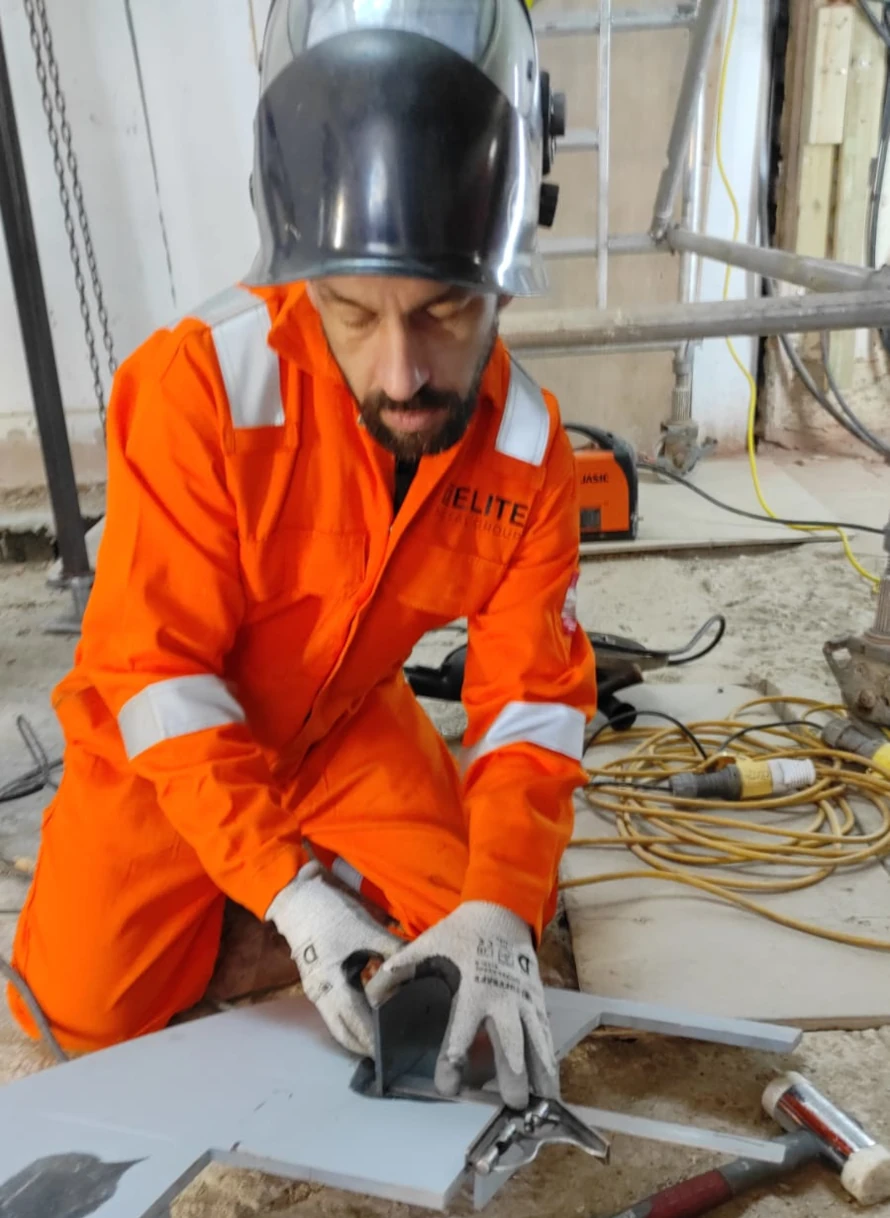 A lot of people think that welding is just about joining two pieces of metal together. However, there are actually a range of welding options available, each with its own advantages and disadvantages. The main advantage of stick welding is that it is relatively easy to learn and can be used on a variety of materials. Additionally, stick welders are typically less expensive than other types of welders. However, stick welding does have some drawbacks. For example, it can be difficult to produce neat, precise welds, and the welding rods can be messy to work with. Nonetheless, stick welding is a versatile and affordable option that can be a great choice for emergency welding repairs.
Butt welding is a popular welding process that consists of two pieces of metal being joined together at their ends to form a seam. It's a reliable method for making strong, secure joints and can be used with many materials including steel, aluminium, brass or stainless steel. Our welders are highly experienced in traditional methods of butt welding as well as more modern practices utilising new technology.
We use the latest equipment and techniques to ensure that our butt-welded products are safe, durable and aesthetically pleasing. Our team of certified professionals provides the highest quality craftsmanship available. From standard straight-seam pipe Butt Welding jobs to intricate pipe flange assemblies, we go the extra mile to deliver superior results every time.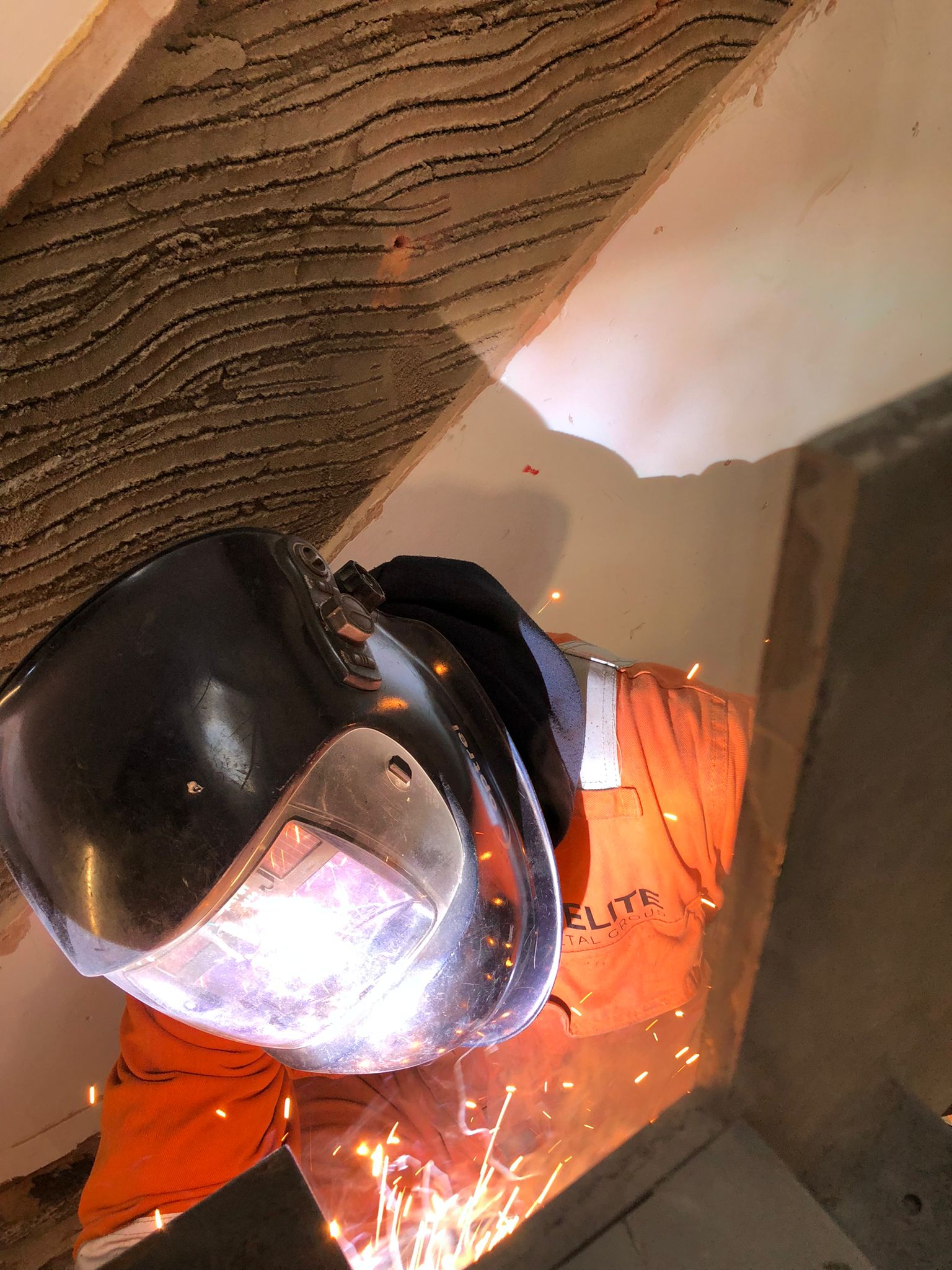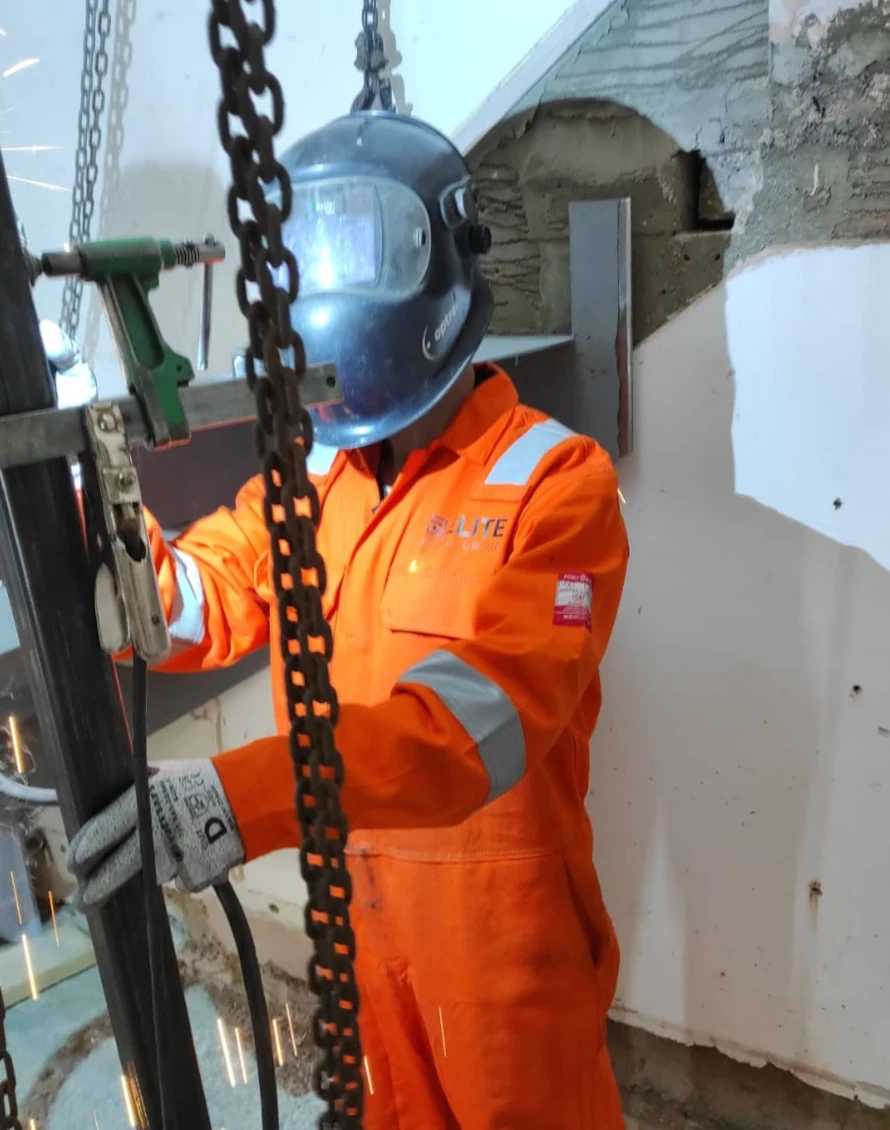 Tig welding is a method of welding in which an arc is formed between a non-consumable tungsten electrode and the workpiece. The heat of the arc melts the base metal, and the filler metal is added manually. Tig welding can be used on a variety of metals, including aluminium, stainless steel and magnesium. It is also possible to weld dissimilar metals, such as aluminium to steel. Tig welding offers a number of advantages over other welding methods. It is a highly versatile welding process that can be used in a wide range of applications. In addition, it produces high-quality welds with minimal distortion.
A cofferdam is a temporary dam used to exclude water from an area while construction work takes place. It is typically used to allow work to be done underwater, such as repairing a leaking pipe or building a foundation for a new bridge. There are several different ways to build a cofferdam, but the most common method is to use sheet piles. Sheet piles are long, thin sheets of metal that are driven into the ground. Once in place, they are welded together to form a watertight barrier. A cofferdam can also be built using concrete or sandbags. However, sheet piles are generally considered to be the most effective option. Cofferdams are often used in conjunction with dewatering systems, which pump water out of the area so that it can be drained dry. This allows construction workers to have dry conditions in which to work. In some cases, a cofferdam may be left in place permanently to create a dry environment on one side of a dam or levee. Vaughan Fabrication Services offer a seal welding services to ensure that cofferdams remain watertight and impenetrable, saving you time and money.

70+ years of experience
Elite Metal Group has been manufacturing for over 70 years.
In-house manufacturer
Our 44,000 square foot factory in west London means our location is perfect for your project requirements.
Minimal lead times
By manufacturing in-house we can ensure that we meet every agreed project deadline with no delays.
No third parties
Our in-house teams can survey, design, manufacture, deliver and install.
40,000 sq. ft factory
Our factory in west London means our location is perfect for your project requirements.
Dedicated delivery fleet
Elite Metal Group has it's own in-house delivery and experienced installation Teams.
The Group Benefits
Our group buying power means that you can enjoy competitive rates whilst enjoying the best quality in the business.
Accredited
We're accredited by CHAS, Constructionline, BALI, FORS, CE Marking, Safe Contractor and more.