Manufactured in our London factory
In-house installation Team
We'll undertake a detailed survey of the area, fabricate the steel required and deliver and install it for you, so yo can be secure in the knowledge that the job is done right, first time.
If you are unsure which type of metal stair fabrication design would be best for your project, our team of experts would be more than happy to advise you. We have decades of experience fabricating staircases, from stainless steel staircases to glass staircases. We have worked on a wide variety of projects, so we are confident that we can fabricate the perfect bespoke staircase for you.
Elite Metalcraft
We take pride in our heritage as one of the leading manufacturers of metal staircases in the UK. We have been serving a wide range of clients – both domestic and commercial since 1951, with custom-designed, handcrafted staircases that are all made right here in London. Elite Metalcraft has completed some of the country's most prestigious construction projects, with stunning architectural design incorporated into our work.
Our Team is trained and experienced in all aspects of stair building, from concept design, manufacturing, and installation, so you can be certain that you'll get the greatest level of service. If you've visited The Dorchester Hotel in the capital, or any other renowned buildings throughout London, you've probably already seen our work.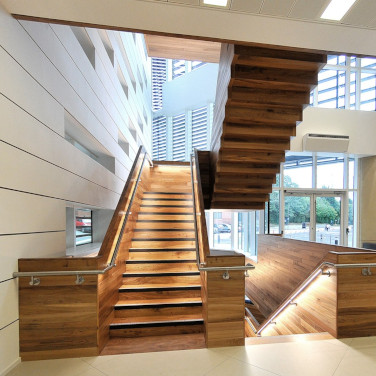 By working in partnership with you, we'll be able to bring your brand to life whilst ensuring all staircase designs are compliant for their commercial setting.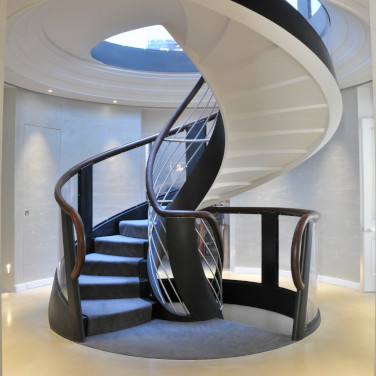 We're known for our helical staircases which add an air of sophistication. Explore more today.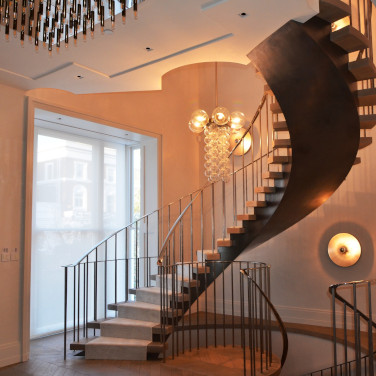 For a completely unique staircase that works perfectly for your needs, learn more about what a bespoke staircase can add to your project.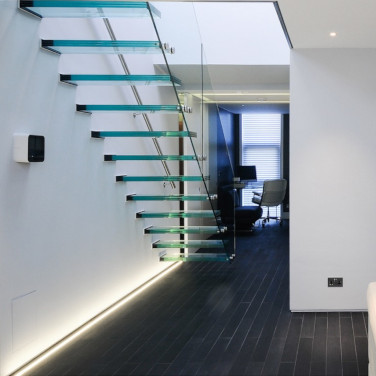 This the epitome of luxury in the staircase world. We'd love to bring your design visions to life with our London Team.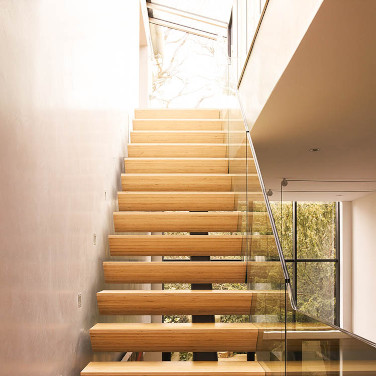 Enjoy understated elegance with beautifully crafted, British made straight staircases in any material of your choice.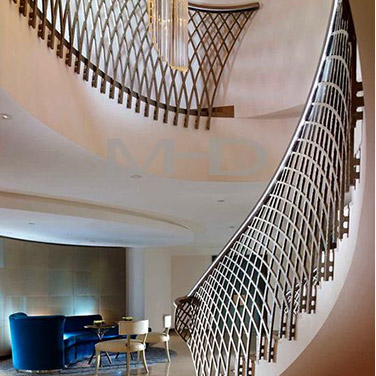 No staircase is complete without a beautifully designed and individually crafted ballustrade.

70+ years of experience
Elite Metal Group has been manufacturing for over 70 years.
In-house manufacturer
Our 44,000 square foot factory in west London means our location is perfect for your project requirements.
Minimal lead times
By manufacturing in-house we can ensure that we meet every agreed project deadline with no delays.
No third parties
Our in-house teams can survey, design, manufacture, deliver and install.
40,000 sq. ft factory
Our factory in west London means our location is perfect for your project requirements.
Dedicated delivery fleet
Elite Metal Group has it's own in-house delivery and experienced installation Teams.
The Group Benefits
Our group buying power means that you can enjoy competitive rates whilst enjoying the best quality in the business.
Accredited
We're accredited by CHAS, Constructionline, BALI, FORS, CE Marking, Safe Contractor and more.