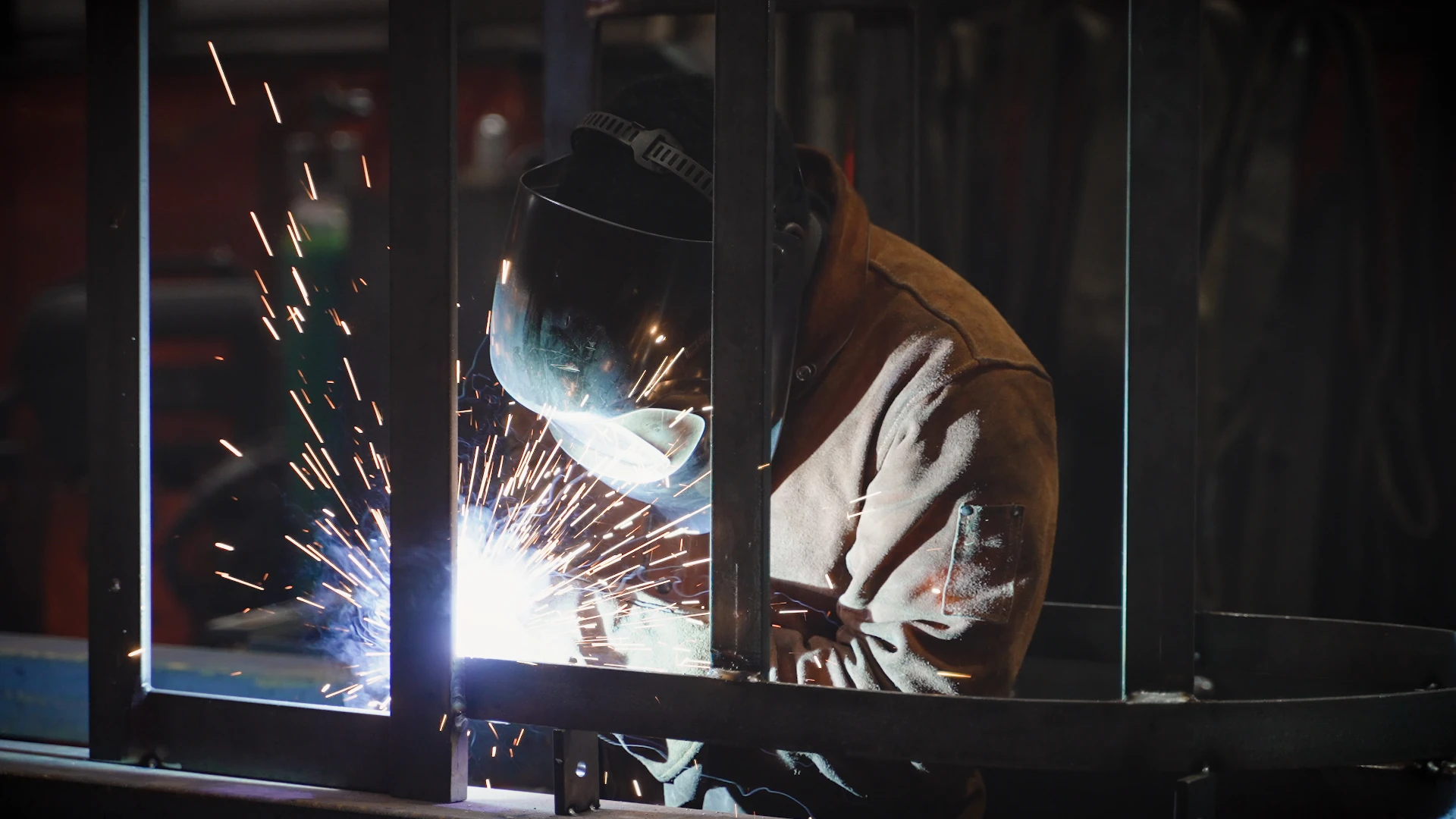 At the Elite Metal Group, we consider ourselves to be the steel fabrication experts. We are one of the UK's leading welding and metal fabrication companies led by Cathal Vaughan, our Managing Director who has a wealth of experience and extensive knowledge across the industry.
The established Group is currently made up of 5 key divisions or sub-brands, all with their own area of expertise. Certain areas of our business have been trading for more than 70 years which has allowed us to establish competitive buying rates and a formidable team of skilled craftsman and detailers.

Elite Metalcraft was established in 1951 and specialises in architectural steel and bespoke staircase design for commercial and domestic markets. The highly experienced team is adept at working with any alloy of your choice to bring beautiful staircase designs to life. 

Vaughan Fabrication Services specialise in on-site fabrication, welding and plant maintenance across the UK. Our fully equipped fleet of nationwide vehicles ensures that a team of professionals can quickly attend your site project. We work with all types of ferrous and non-ferrous metals and carry out MIG, TIG and MMA welding processes.

Elite Fabrication is the newest addition to the Elite Metal Group. Created for Architects, Garden Designers and Landscape Contractors this division specialises in architectural and bespoke steel products commonly used on traditional landscape schemes. Whether you're looking for planters, landscape edging, balustrades, pergolas or access hatches, Elite Fabrication will have a solution to your design challenge.

Elite Structural Steel offers the complete package from simple structural steel supply through to site surveys, drawings, fabrication and in-house installation all using our own plant and fully trained Team.
The Elite Metal Group is proud to be the ONLY London based steel supplier that can survey, design, manufacture and offer a vast array of surface preparations and treatments. We also deliver and install using our own in-house facilities and highly professional Team. This means that we can oversee every aspect of the project, giving you total peace of mind and confidence that you're working with the very best in the business. You'll also enjoy fast turnaround times and great savings due to our significant group buying power. Our monthly output of metal across the business is in excess of 400 tonnes a month – so you can be assured of the most competitive rates in town!
Our impressive 44,000 square foot manufacturing facility is based in North-West London and is home to our showroom which we'd love to show you. Get in touch to meet the Team and learn a little more about our business.